If you've been wanting to crochet hooded animal blankets this collection is for you! It's really all in the De-Tails right?? This collection features our favourite woodland animals! They're sure to bring coziness and love into the lives they touch. This collection has grown to 7 cozy critters all made in Sprightly Acrylic Wool Super Bulky First up is The Hooded Woodland Racoon. This little face just captures my excitement over these designs!

Get the kit HERE


Hooded Woodland Raccoon Blanket Crochet Kit
from: Craftsy
Checkout that tail and those little paws!
The Hooded Woodland Bear features a cozy scarf and gives him a fun pop of colour!

Get the KIT HERE


Hooded Woodland Bear Blanket Crochet Kit
from: Craftsy

The Hooded Woodland Fox Features a graphed tail and paws.
Unlike my other Bulky and Quick Designs the Woodland Collection only uses 1 strand of Bulky yarn. This yarn is extra thick and full so I still use a 16mm Q hook which makes these blankets work up quick!


Sprightly Acrylic Wool Super Bulky Yarn
from: Craftsy
If you're looking for a comparable yarn I'd suggest Lion Brand Wool Ease Thick & Quick for a similar texture and earthy feel.


Lion Brand Wool-Ease Thick and Quick Yarn – $6.17
Retail Price: $9.49
You Save: $3.32
Based on thickness Bernat Blanket yarn would also compare.


Bernat Blanket and Blanket Brights Yarn 300g – $6.49
Retail Price: $9.99
You Save: $3.50
I wouldn't suggest using worsted weight for these hooded animal blankets featuring multiple colour changes. All those balls of yarn might get crazy messy. You would need to use at least 3 strands of worsted weight yarn to get a similar bulkiness.

The Hooded Woodland Deer Blanket just might be my favourite! I can just see this design with a little red nose for Christmas! Spots and antlers and hoof mitts oh my! Cuteness overload 🙂
The Hooded Woodland Rabbit was released just in time for Easter. I'm so in love with his ears and the bonus carrot pattern is just well,…YUMMY!
The Hooded Woodland Skunk features an adorable loopy stick mohawk! This pattern also includes a bonus flower pattern. Can you have a skunk without flowers? Nope you can't.
The last Critter to join the Collection is our Hooded Woodland Hedgehog blanket! He just takes the cake on cuteness. Those popcorn stitches are made with chains making the stitch so quick and easy to work up.
I've provided video tutorials to accompany all of these crochet hooded animal blankets! To clear up confusion on how to access videos I've detailed it all here!
These are paid videos and are only available to view on my webpage they are not downloadable and they're not offered on YouTube. The videos must be purchased separately HERE (login and purchase is separate from Ravelry/Etsy etc..). You will find a coupon code within your pattern to use at checkout (purchase pattern first in one of my pattern shops) for those of you that purchase the pattern the video will be FREE with the coupon code. Go to shop/video tutorials to make your video purchase, Some of you are thinking your login on Ravelry/ETSY will work on my my site but it's not connected to these shops so you must create a separate account and complete the purchase on my website. Once purchase is complete you'll find the link to view the video in your receipt from mjsoffthehookdesigns.com. You must click the Lesson to view the video below the processing screen.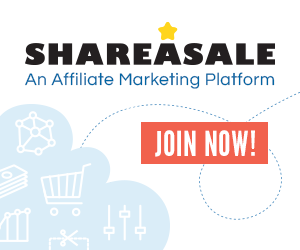 If you're struggling to pick a favourite Woodland Animal I've provided a couple deals to make purchasing these crochet patterns more affordable!
On ETSY you can purchase the Bundle HERE
~Purchase 3 woodland crochet patterns get the 4th FREE with coupon code WOODLAND
~Purchase 5 woodland crochet patterns get the 6th and 7th FREE with coupon code WOODLAND7
*you must add each pattern to your cart
Please share and Pin! Follow us on Pinterest HERE
Happy Hooking MJ
*This post contains affiliate links at no cost to you! Read our Privacy Policy Below!