Whether you're lounging by the pool or heading out on the town, The Bora Bora Sleeveless cardi is the perfect versatile piece for your wardrobe. Wear this crochet sleeveless cardigan pattern as a beach coverup or layer over a tank, sundress or romper.
Just one of seven gorgeous crochet garments included in the Spring Issue of Crochet Foundry Magazine.
Use code MJS15 to save 15% off the Digital Magazine or Hooks from Furls
Crochet Pattern Details
The crochet sleeveless cardigan pattern is a simple design to create. It's the perfect pattern if you're new to making crochet tops. Crochet 3 panels and seam together with an opening for the neck. The beautiful lace stitch pattern replicates tiny pineapples that give this cardigan a tropical vibe.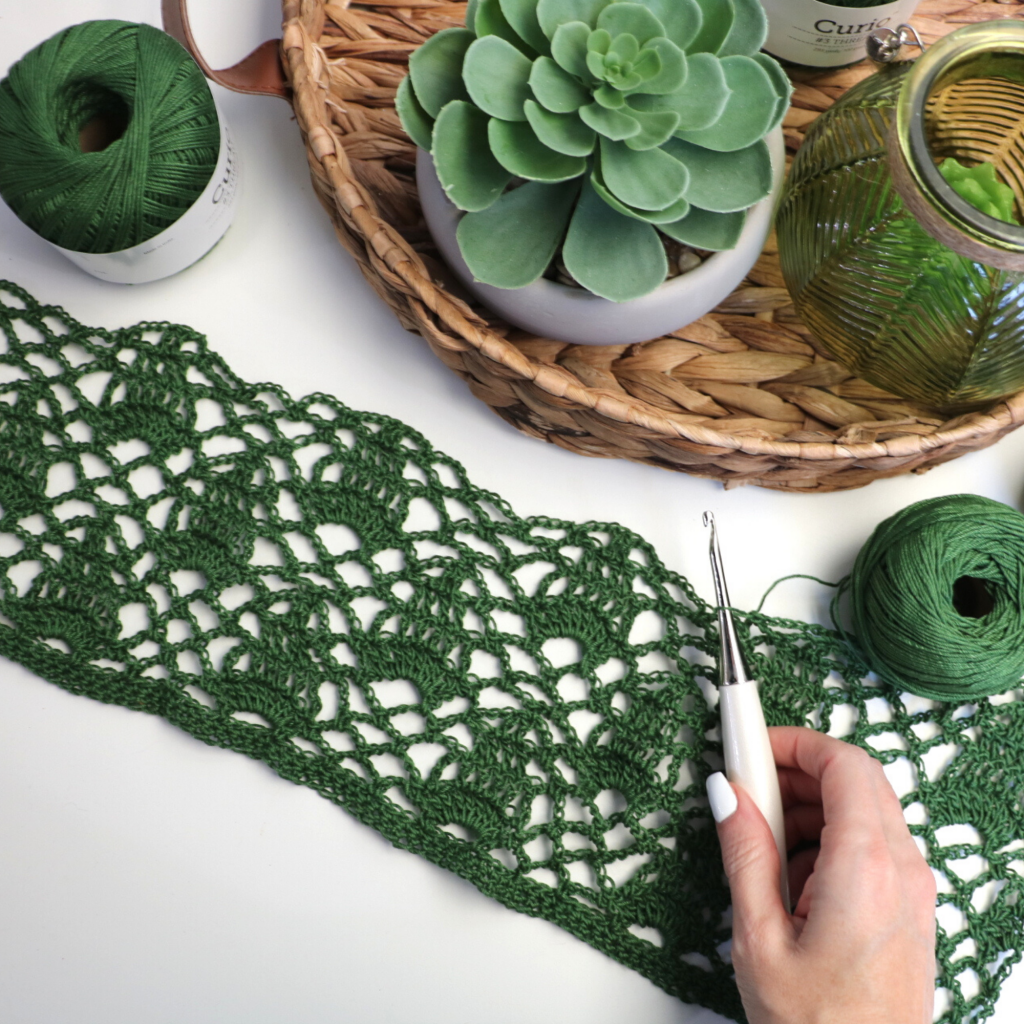 Detailed crochet stitch tutorial and steps are covered in our video tutorial for M-L size on YouTube.
"An optimist is the human personification of spring. " –

-Susan J. Bissonette
My crochet sleeveless cardigan pattern is designed in Curio #3 from WeCrochet in Jalapeno.
It's a lightweight cotton yarn perfect for warm temperatures. It was a pleasure to work with and glided perfectly over my furls odyssey crochet hook. The yarn has excellent stitch definition and blocked beautifully to showcase the lacework in this design. It holds its shape well but is lightweight with a beautiful drape—the perfect yarn for Spring and Summer designs.
WeCrochet has so many gorgeous colours to choose from; you can check them out below.
Yarn
WeCrochet Curio #3 Thread (Lace weight, 100% Cotton, 295 yds/100 g), Jalapeno 4 (4, 5, 5, 6) (6, 6, 7, 7) balls or 974 (974, 1298, 1298, 1623) (1623, 1623, 1947, 1947) yards
Substitute Yarns
$$$ Splurge
100% Mulberry Silk – 436 yards/ 50grams
Taking your luxury crocheting to a whole new level, the decadence of 100% silk lace gets an upgrade with these hand-painted masterpieces. All the superior sheen and excellent drape of Luminance, now with curated colour combinations of mutual tones and analogous hues meticulously dyed by hand.
$$ Spend
70% Merino Wool, 30% Silk (440yds/50g)
Gloss elevates the indulgence of hand-made garments to a whole new level. Soft, cushiony Merino blended with the sheen, and velvety texture of silk makes any crocheted garment an indulgent luxury.
$ Save
75% Fine Superwash Merino Wool, 25% Nylon (231yds/50g)
The rich solid colours of this high-grade Merino wool and nylon blend show
off texture, lace and cables without distraction. Warm, cushy, and versatile, this yarn is wonderful to have in your stash when crochet inspiration strikes.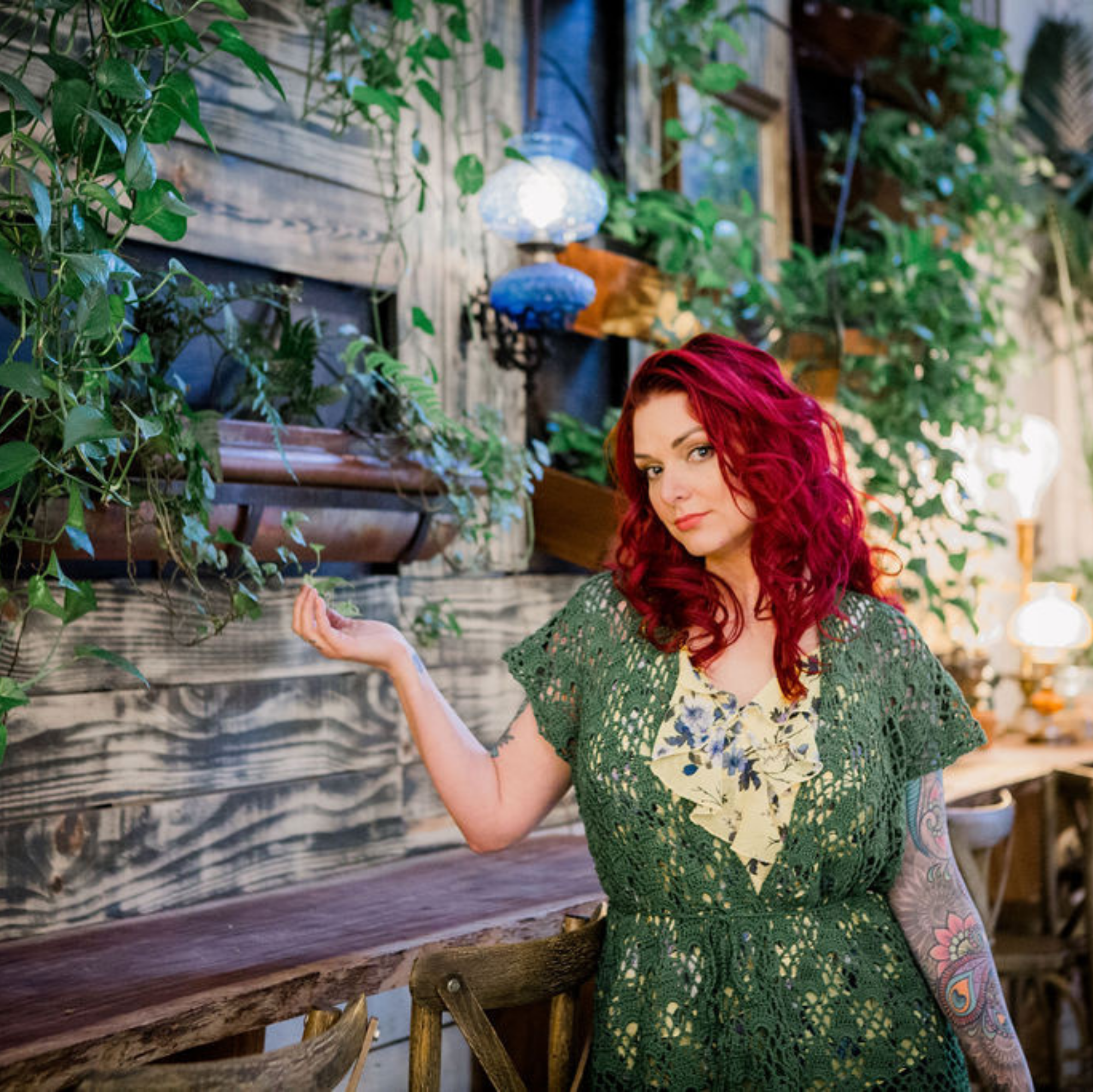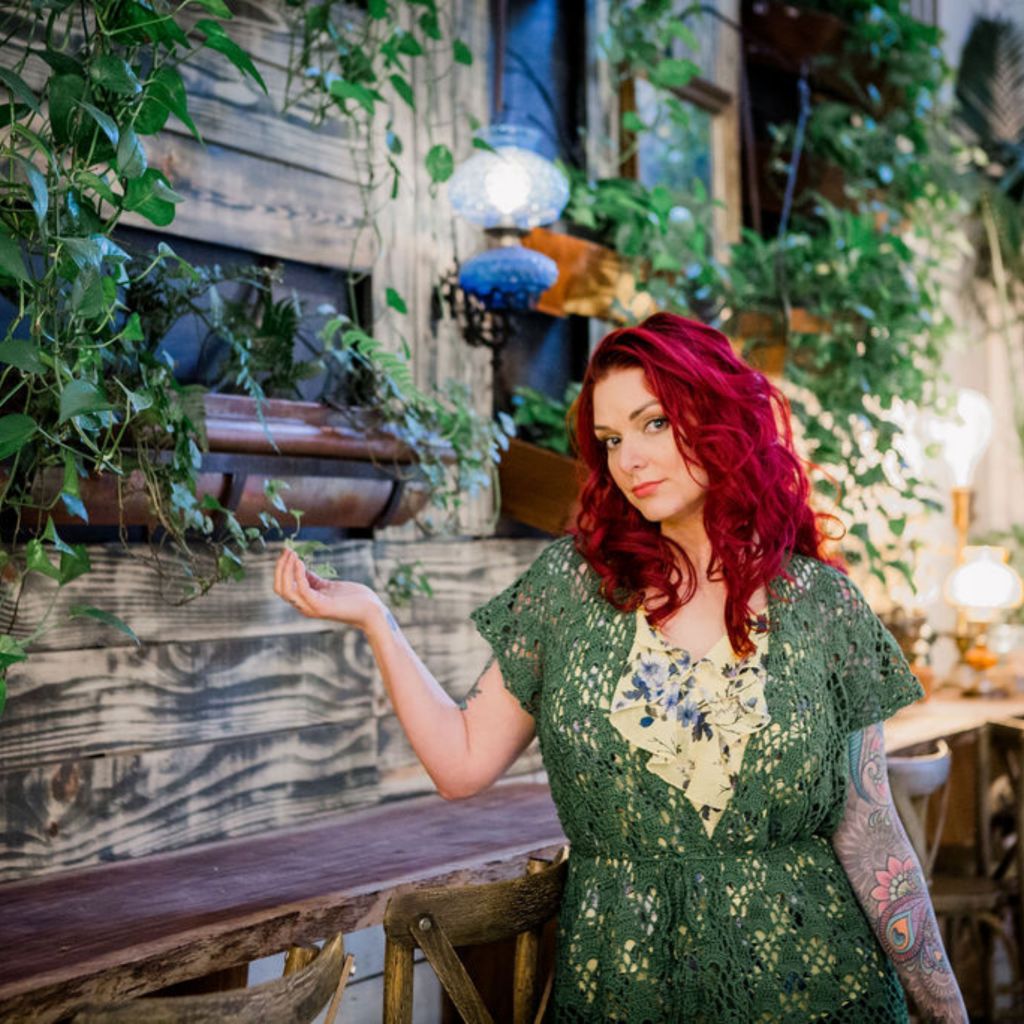 Sizes
XS (S, M, L, 1X) (2X, 3X, 4X, 5X)
Fits Bust: 30 (34, 38, 42, 46) (50, 54, 58, 62)" Finished Bust: 42 (42, 56, 56, 70) (70, 70, 84, 84)" Finished Length: 31.5"
Hook
D/3.25mm Furls Odyssey Hook (or hook to obtain gauge)
E/3.5mm Furls Odyssey Hook (or hook to obtain gauge)
Notions
Yarn Needle
Watch the Crochet Sleeveless Cardigan Tutorial on YouTube
Why Purchase the Magazine?
I want to share a little about Crochet Foundry Magazine. I'm a CF magazine co-founder with three other designers; Briana K, Sincerely Pam and Cre8tion Crochet. We've put our heart and soul into making this the best eMagazine on the market. As a team, we're committed to curating a beautiful collection of patterns each season for modern women. Our designs range in size from XS-5X. We've chosen models of all sizes in our magazine to show beautiful women looking amazing in our garments.
Many of our designs include YouTube tutorials to help you through our crochet patterns step by step. Crochet garments intimate many crocheters, but we at Crochet Foundry endeavour to change that. We offer support in our Facebook group – Crochet Foundry Makes, and strive to provide more tutorials to our customers in the future.
The Spring Issue includes our designs with three guest designers joining us this season! April from OTHcrochetnook, Hannah from HanJan Crochet and Breann from Hooked on Homemade Happiness.
Little extras that we have put together to make this magazine unique. Alongside each pattern, we have included tropical recipes! We are bringing the vacation to you this season with fruity drinks, snacks and face masks.
Designs
The Spring 2021 Digital issue features resort wear styles in lush greens, hot pinks, and cool fibres. We have easy-to-wear pieces that can be worn on their own, or layered for a breezy vibe.
We are so thankful for all the support we've received and are excited that so many of you have already decided to purchase an annual subscription to CF magazine! It means the world to us.
Another huge thank you goes out to WeCrochet and Furls for continuing to believe in our vision, and by supplying the tools and additional support to make it happen.
For more designs by MJ's Off The Hook Designs see
our Ravelry, Etsy, LoveCrafts, or WeCrochet Shop. Check out our Facebook and Instagram for daily inspiration!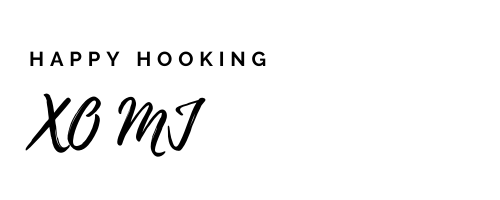 This post contains affiliate links at no cost to you