How to Crochet Bath & Kitchen Scrubbies. Free crochet pattern plus video tutorial. To finish off my Valentine's Day gift baskets I needed to add some exfoliating bath scrubs. My girls are getting Spa baskets filled with all the goodies teens love.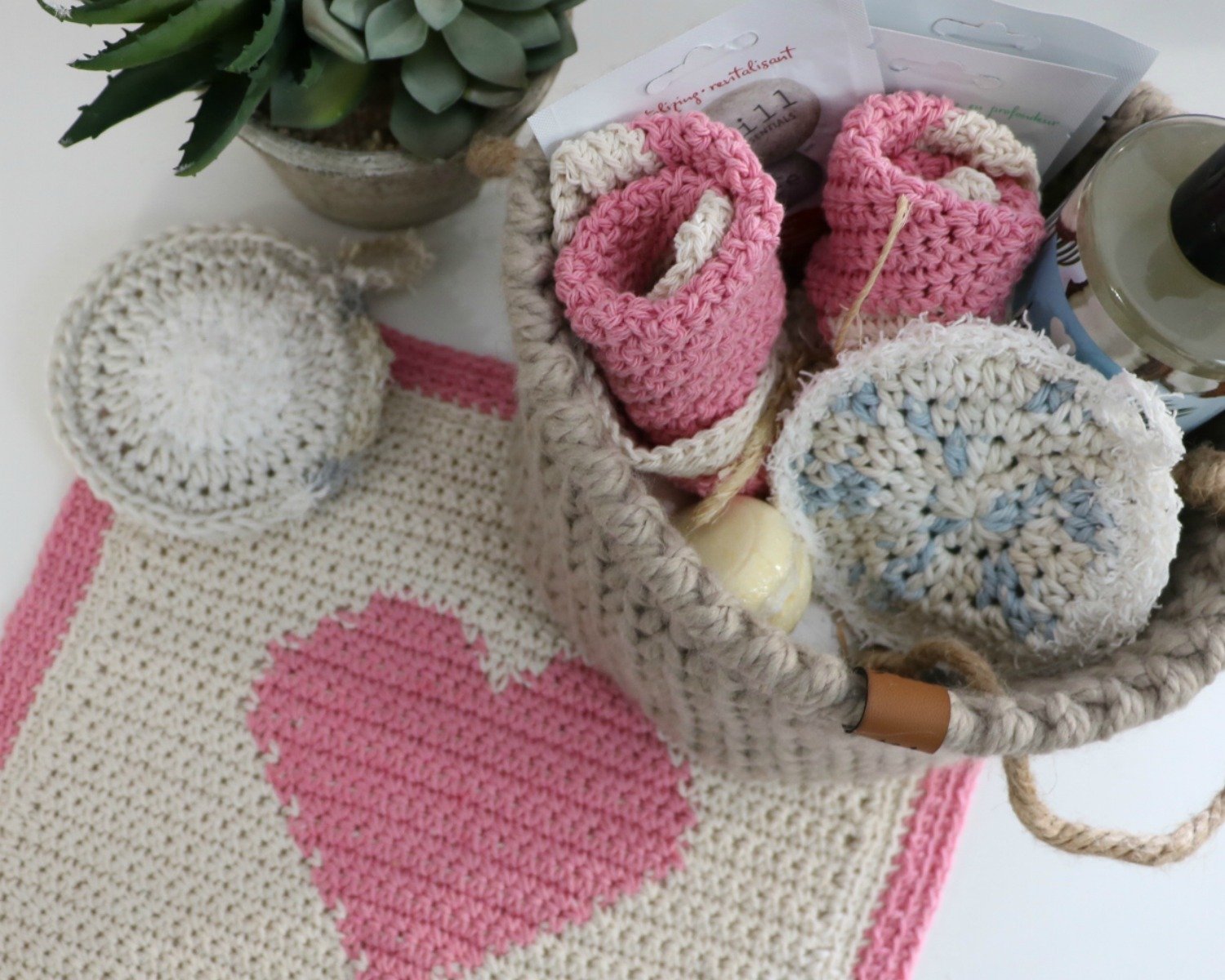 You can check out my blog post on how to crochet the heart spa clothes HERE and the basket HERE. I also purchased them bath bombs, body wash, face masks and of course cinnamon hearts and chocolates. I love that I can add a few handmade touches to my gifts, it really does add that special touch.
Lets gets right into this pattern and what you'll need! I purchased a big ball of Bernat Handicrafter Cotton Scrub Off from Walmart. They had several colours to choose from. I grabbed a ball of Linen Cotton and Rain Drops. Also check your local Michaels Stores for similar product!
You'll need a 5.5mm or a 5mm crochet hook depending on how tight of a stitch you'd like. Both will work great for these scrubbies.
Abbreviations:
Ch – Chain
Hdc – Half Double Crochet
Rep – Repeat
Sc – Single Crochet
Sl St – Slip Stitch
Sp(s) – Space(s)
St(s) – Stitch(es)
WS – Wrong Side
WATCH how to Crochet Bath & Kitchen Scrubbies ON YOUTUBE
Scrubbie: Make 2
Notes: 2 Scrubbie rounds are made then worked together for a thick sturdy scrubbie.
Finished size 4.25″ in diameter
Round 1: Magic circle, work 10 hdc in ring, pull ring tight, sl st in first hdc to join—10 sts.
Round 2: Ch 2 (not included as a st here and throughout), work 2 hdc in each st around, sl st in first hdc to join—20 sts.
Round 3: Ch 2, work 1 hdc in first st, work 2 hdc in next st, *work 1 hdc in next st, work 2 hdc in next st; rep from * around, sl st in first hdc to join—30 sts.
Round 4: Ch 2, work 1 hdc in first 2 sts, work 2 hdc in next st, *work 1 hdc in next 2 sts, work 2 hdc in next st; rep from * around, sl st in first hdc to join—40 sts. First Scrubbie fasten off and weave in ends. Make second Scrubbie (weave in starting end) don't fasten off.
Joining:
With WS facing, ch 1, work 1 sc in each st around going through both first and second scrubbie to join, sl st in first sc to join. Ch 10, sl st in same sp. Fasten off and weave in end.
This pattern is the sole property of MJ's Off the Hook Designs. This pattern is copyright protected and cannot be copied or reproduced in any way. You are welcome to sell your finished items from this pattern. I require a reference or link for my design. My photos are copyright protected and are not to be used to sell your items. This pattern is written in Standard American Terms.
I hope you enjoyed this pattern! For more designs by MJ's Off The Hook Designs see
our Ravelry, Etsy, Loveknitting, or Bluprint Shop. Check out our Facebook and Instagram for daily inspiration!
Hashtag #mjsoffthehookdesigns to show us your Scrubbies!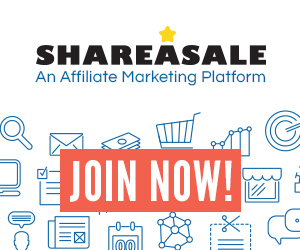 For those of you looking to grow your Instagram and Pinterest following I highly recommend using Tailwind! My focus for Tailwind has been to grow my Pinterest and Website Traffic. The results have been amazing! Since I started using Tailwind I grew my Pinterest monthly views from 30K to over 4million and my website traffic from 70K to 350K! All in less than a year. Click on the banner below to see more and try it out for free. I started with the free trial and loved it so much I upgraded my plan. It's been so worth it for my business!

Please share and Pin! Follow us on Pinterest HERE
Happy Hooking
​Michelle
* This post contains affiliate links at no cost to you!