Cuddle up in our Rainbow Sparkle Mermaid Blanket! Shell stitch pattern is combined with Red Heart Roll with it Sparkle for a gorgeous ombre effect!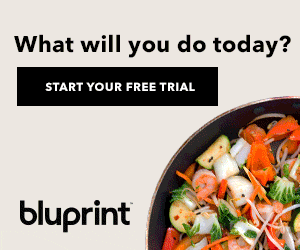 Step by step video tutorial for toddler size rainbow sparkle mermaid blanket on our YouTube channel.
This design works up quick! Use 2 strands of any worsted weight yarn and 11.5mm crochet hook. Our Rainbow blankets are crocheted using 1 strand of Roll with it sparkle in magic and 1 strand Red Heart super saver in white.

fin is attached inside shells for a gorgeous scalloped finish.
Blanket splits up the back and cocoons around the calves and feet. Edging is finished in reverse single crochet.
Our Adult size blanket is shown in Roll with it Sparkle in Pixie and Super Saver white
Pattern Requirements- Rainbow Sparkle Mermaid Blanket
Get the printable PDF on RAVELRY OR ETSY
Pin it Here for later!
Yarn Requirements:
Use 2 strands of worsted weight yarn or 1 strand super bulky. Pictured holding together 1 strand of roll with it sparkle and 1 strand super saver
Red Heart Yarns roll with it sparkle 97% Acrylic, 3% Other Fibers (5.29oz/150g/561 yds/513m)
Red Heart Super Saver Economy 100% Acrylic (7oz/198g/364 yds/333m)
Sizes: Toddler (Child, Adult) Toddler & Child size shown in Sparkle-Magic (MC), Super Saver-White (CC). Adult shown in Sparkle-Pixie (MC), Super Saver-White (CC).
Toddler Child Adult
Balls
MC 1 2 2
CC 2 2 3
Yards
MC 480 650 1035
CC 480 650 1035
Total 960 1300 2070
Crochet Hook Requirements:
US N/15 (10mm)
11.5mm or size needed to obtain gauge
Additional Supplies:
Yarn Needle
Removable Stitch Markers
Locking Stitch Marker

Chibi Tapestry Needle Set Bent Style
Gauge:
Body: 1 sc, 1 shell, 1 sc and 4 rows equal to 4″ with 11.5mm crochet hook
Fin: 9 sts and 6 rows equal to 4″ with 11.5mm crochet hook
Finished Blanket Measurements:
Toddler (Child, Adult)
Body (Includes Edging)
Width 26 (34, 40)"
Length 34 (44, 54)"
Fin
Length 15 (17, 19)"
Width 15 (17, 20)"
Watch the free video here!
This design was inspired by a custom Birthday request I received from Isla Dream Prints. She needed the perfect sparkly mermaid tail for her daughter's 5th Birthday photo shoot. What a beautiful mermaid princess she makes! For her gorgeous white and mint mermaid blanket I used 2 strands of Bernat Premium in white sparkle, and 2 strands Impeccable by loops & Threads in Skylight.
GET THE PDF HERE with all 3 sizes!
I hope you enjoy making this design!
Photography by Gina McFadden Photography
Find more on Ravelry, Etsy, Loveknitting, or Bluprint Shop. Check out our Facebook and Instagram for daily inspiration!
Please share and Pin! Follow us on Pinterest HERE
Happy Hooking MJ
*This post contains affiliate links at no cost to you!