Learn mosaic crochet by crocheting our beautiful Diamond Drift Dishcloth and Tea Towel Set. If you love colourwork but hate carrying yarn and changing colours, you will love this crochet pattern! Adding a double border to this crochet dishcloth pattern eliminates having ends to weave in. The crochet pattern Includes a video tutorial.
USE code MOSAIC for 15% off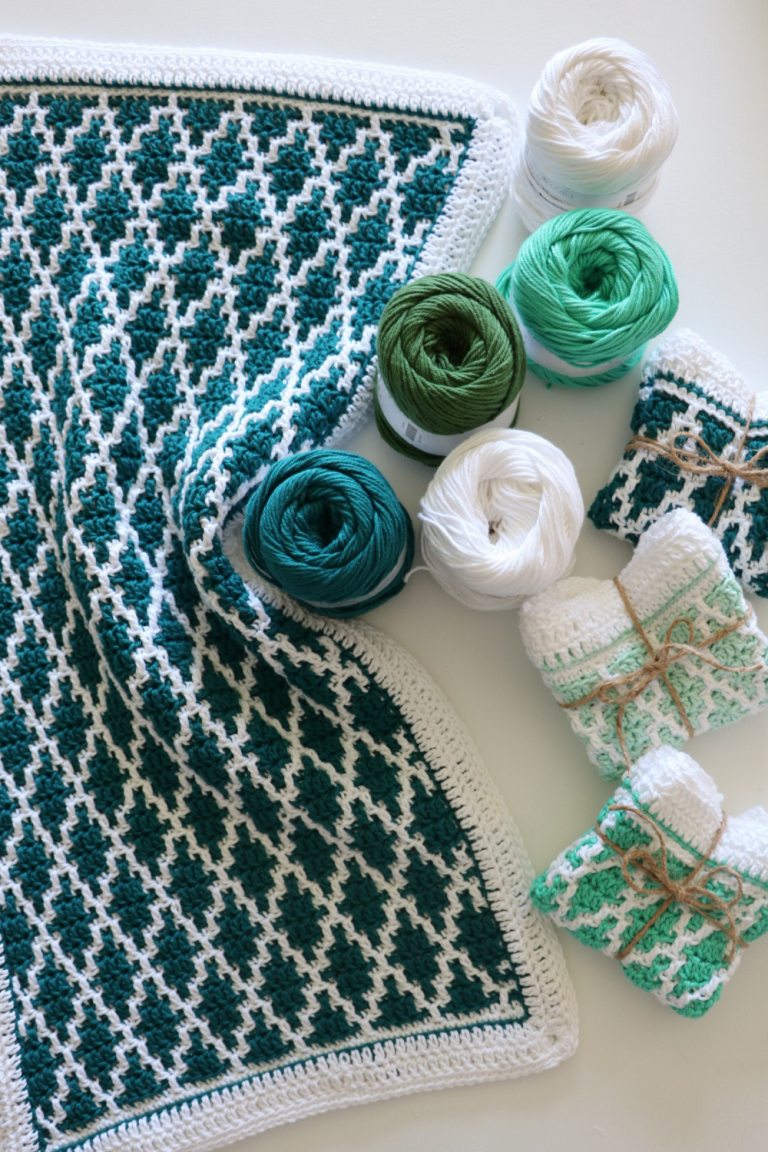 "You can't use up creativity. The more you use, the more you have."
― Maya Angelou
If you've wanted to try mosaic crochet, the Diamond Drift Dishcloth is a great pattern to start with. Crocheting a dishcloth is a quick project that will teach you everything you need to tackle larger mosaic projects. Another simple beginner-friendly crochet pattern you can try is my Mug Rug HERE.
If you want to try a larger mosaic crochet pattern, you will love the Caribbean Coast Afghan. The pattern is very repetitive and is very similar to the Diamond Drift Dishcloth.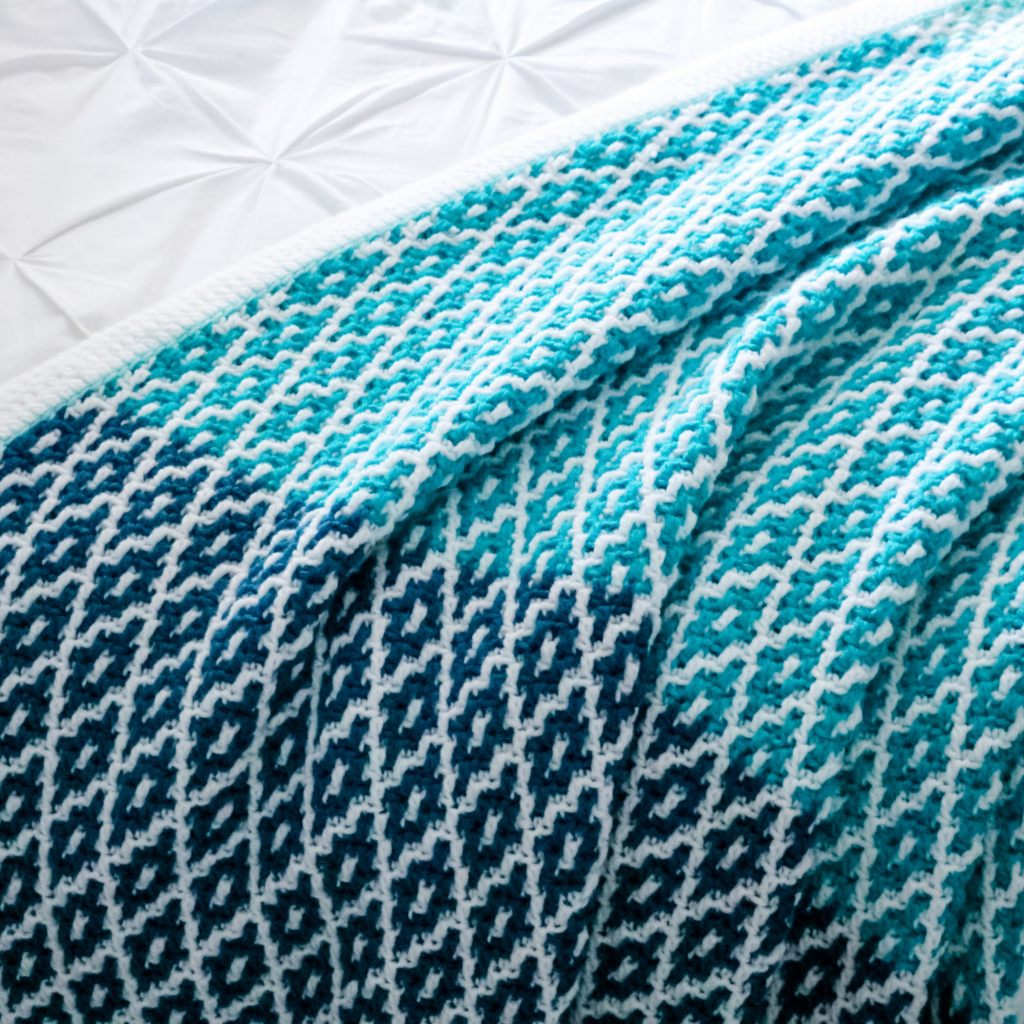 Choose your dishcloth colours to match your home decor. I love blue, so it was an easy choice for me! For this crochet dishcloth pattern, I used Dishie Cotton. It's my favourite cotton to work with and has a great selection of colours.
This How to Crochet a Dishcloth pattern also includes a Tea Towel size. Make a set for yourself or gift to a friend.
So let's go over the basics to get you started crocheting the Diamond Drift Dishcloth and Tea Towel Set. You will need to know how to chain, make a double crochet, and single crochet stitch.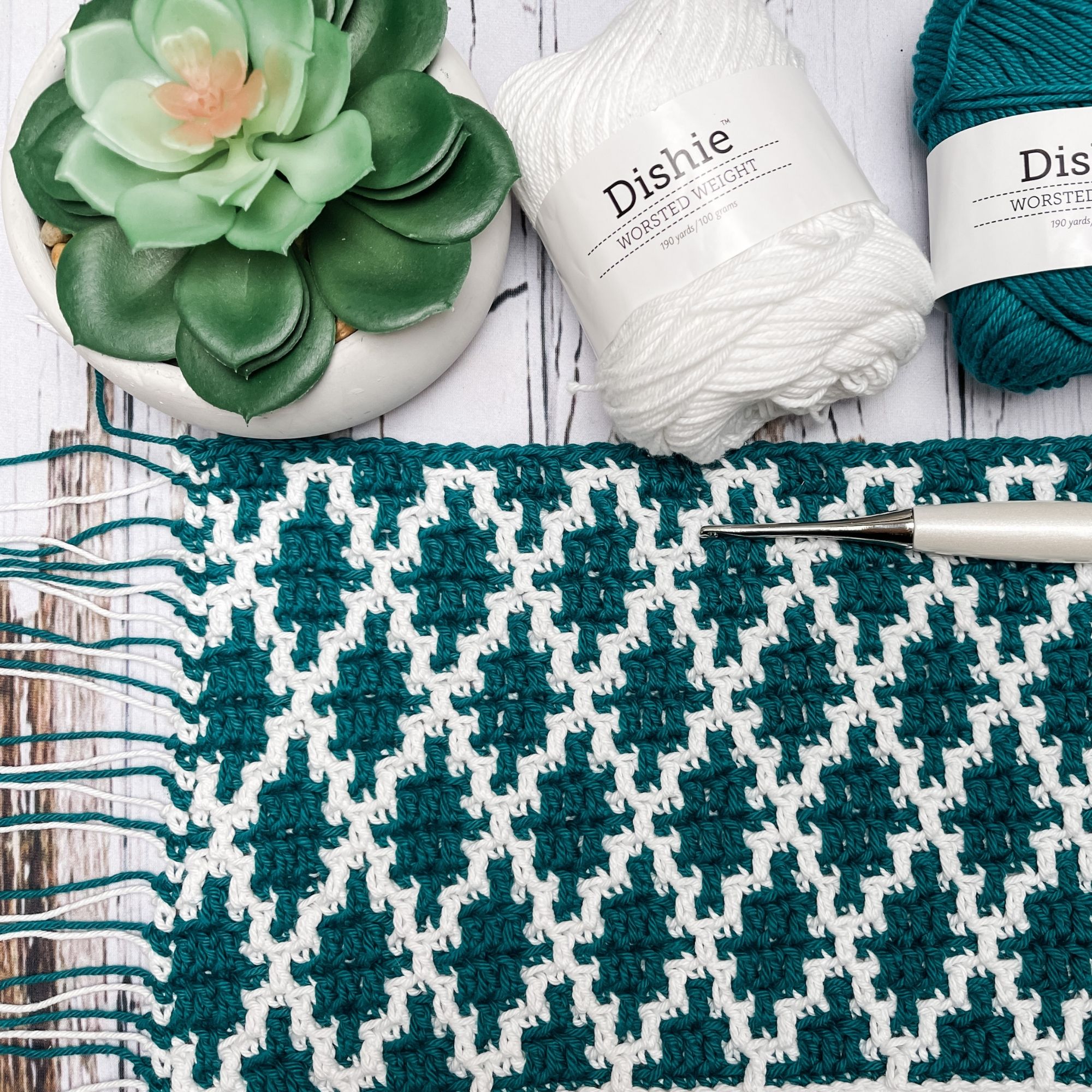 How to read a Mosaic Crochet Chart:
The chart is read from right to left for each row. Rows are worked in alternating colours, as indicated on the left column. The entire row is worked in colour stated. Ignore the colours displayed in each box; this shows how the pattern will look; you will not change colour throughout a row. A blank box indicates you will work a sc in the blo. A box marked with an X indicates working a drop-down double crochet. Work a single crochet through both loops for the first and last stitch of a row. When working mosaic crochet in rows, you will cut the yarn at the end of every row.
The chart below is an example ONLY (not the dishcloth chart)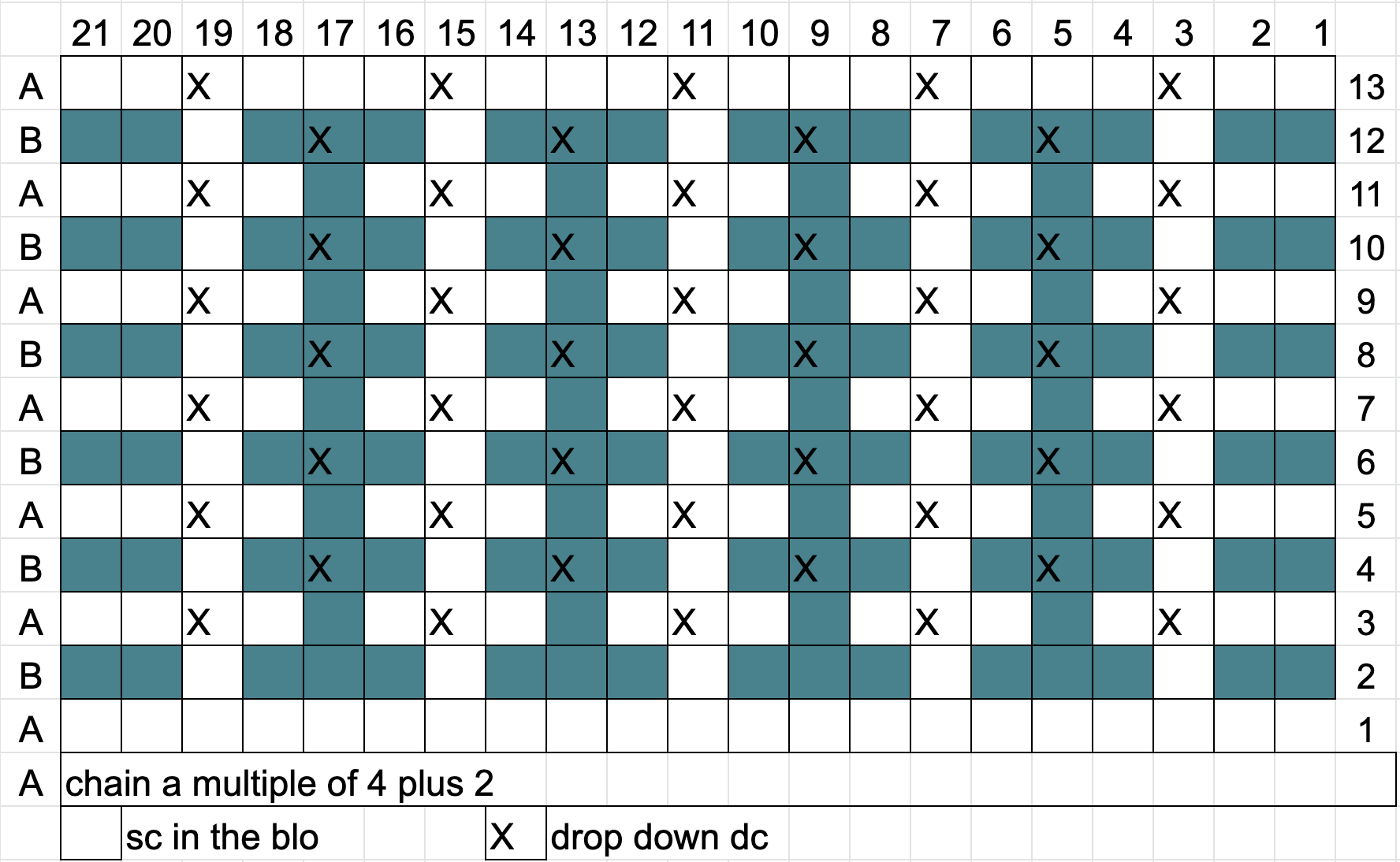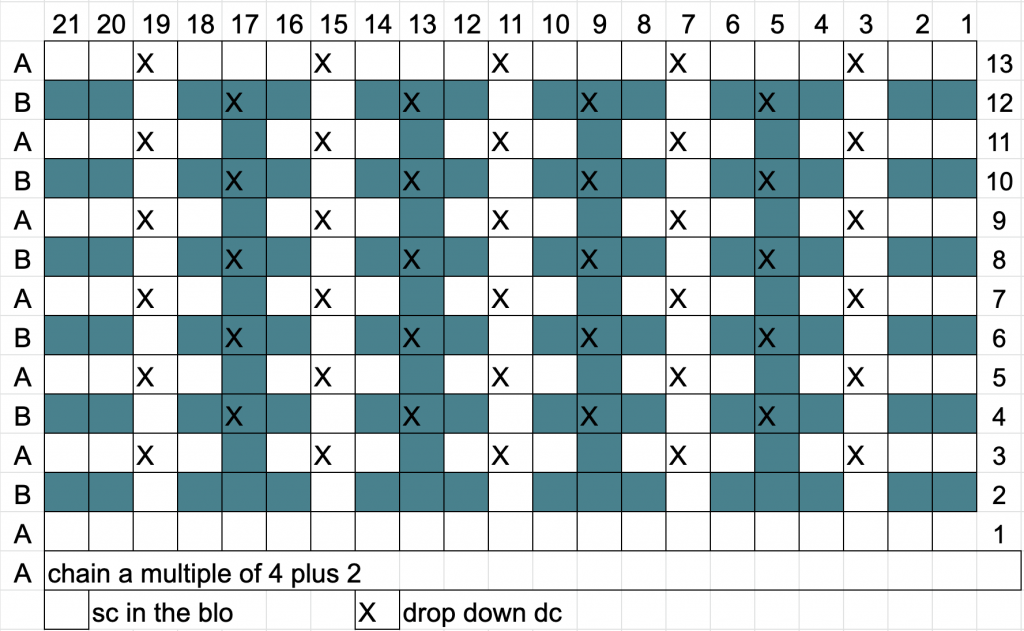 You can purchase the Diamond Drift Dishcloth PDF on Ravelry or Etsy. Digital Interactive pattern on Ribblr.
Yarn Requirements:
Worsted weight yarn #4 (100% Cotton)
A – White – 95 (380) yds
B – Verdigris, Mint, Kenai – 35 (190) yds
Crochet Hook Requirements:
USE CODE MJS15 FOR 15% OFF HOOKS – BUY NOW
Use a larger hook for a relaxed dishcloth and tea towel (size will be larger and require more yarn)
Grab hook cases from WeCrochet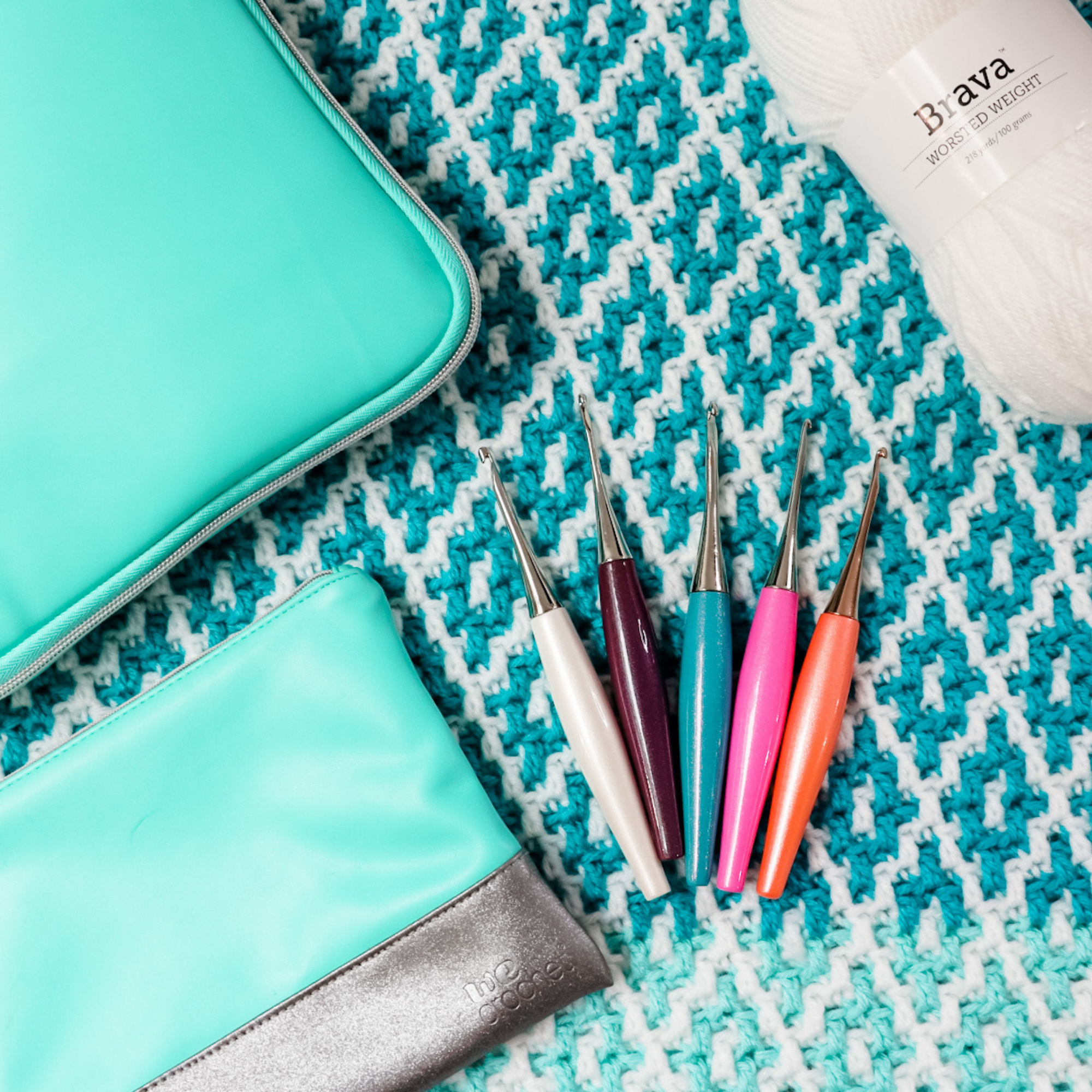 Gauge:
16 sts and 16 rows equal to 4″ with 4mm crochet hook in sc blo
Additional Supplies:
Scissors
Optional Steamer for blocking
Abbreviations:
Blo – Back Loop Only
Ch – Chain
Dc – Double Crochet
Flo – Front Loop Only
Rep – Repeat
RS- Right Side
Sc – Single Crochet
Sl – Slip
Sp – Space
St(s) – Stitch(es)
WS – Wrong Side
Special Stitches:
Drop-down Dc – Drop-Down Double Crochet – Work a double crochet in the front loop of stitch 2 rows below.
Finished Measurements:
Dishcloth 10″ x 10″
Tea Towel 16″ x 28″
Crochet Dishcloth YouTube
Check out our beginner tutorial on how to work Mosaic Crochet in the Round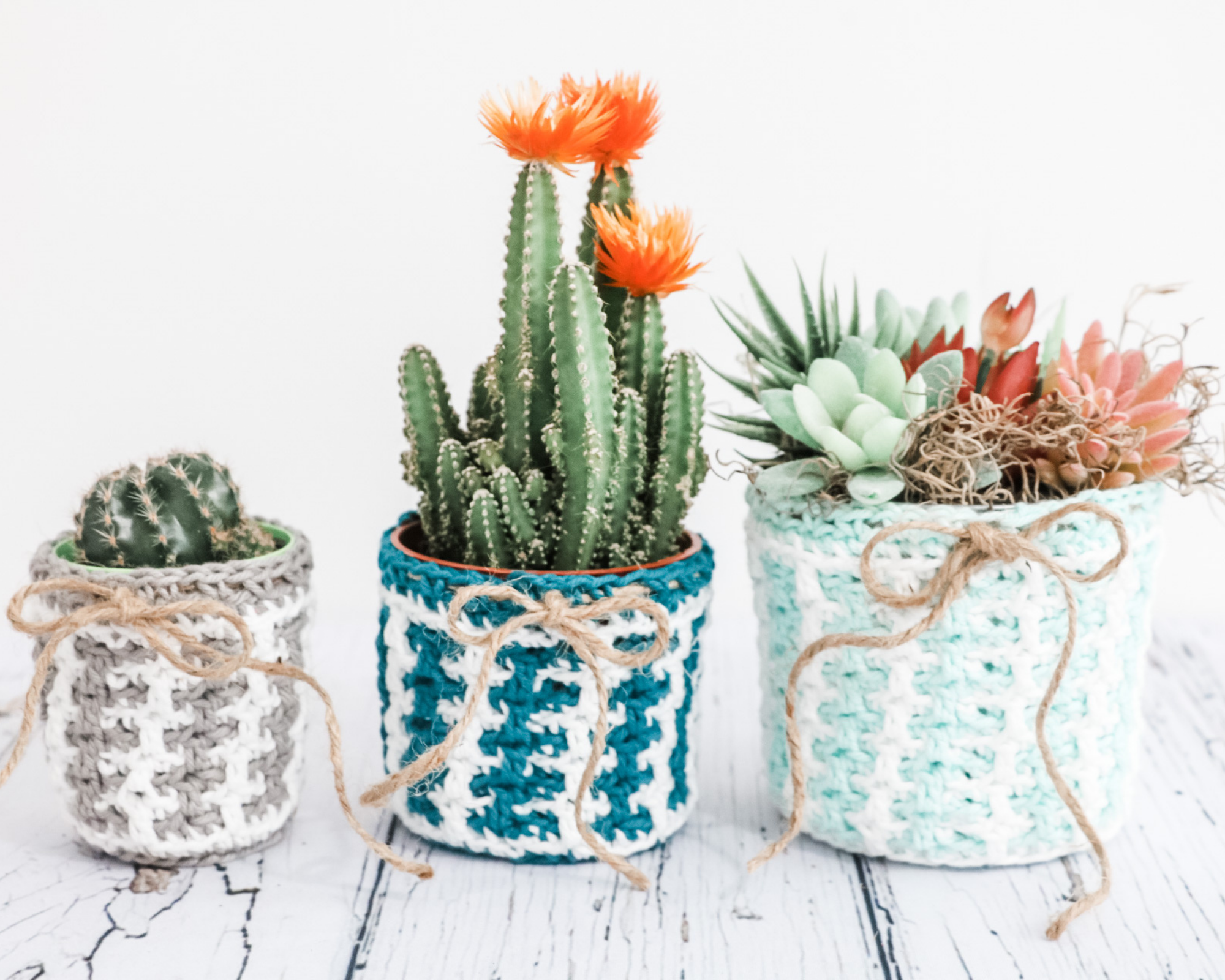 For more designs by MJ's Off The Hook Designs see our Ravelry, Etsy, LoveCrafts, WeCrochet or Ribblr Shop. Check out our Facebook and Instagram for daily inspiration!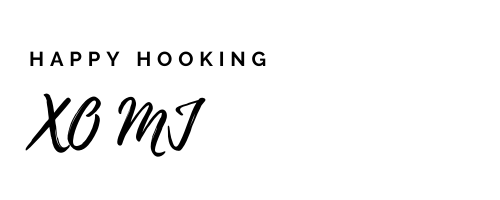 *This post contains affiliate links at no cost to you!