Due to popular demand, I've released the Adult Sock Monkey Crochet pattern! Now you and your little ones can have matching mommy and me crochet sock monkey sweaters.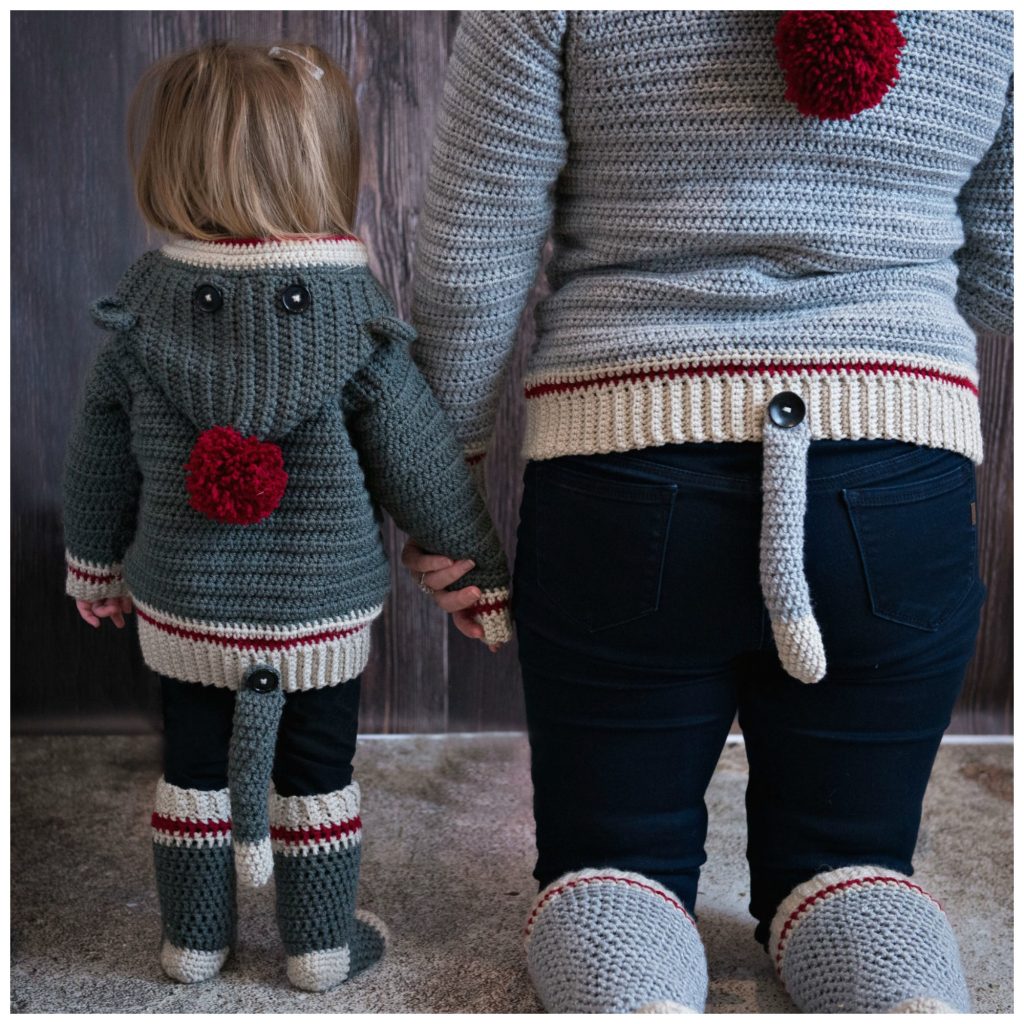 Crochet Sock Monkey Sizing
The adult pattern has sizes for women and men from XS-2XL. Crochet sock monkey cardigan pattern also includes crochet knee-high socks to size 12. You will receive the child-size crochet sock video with the adult pattern for those of you that need visual instructions.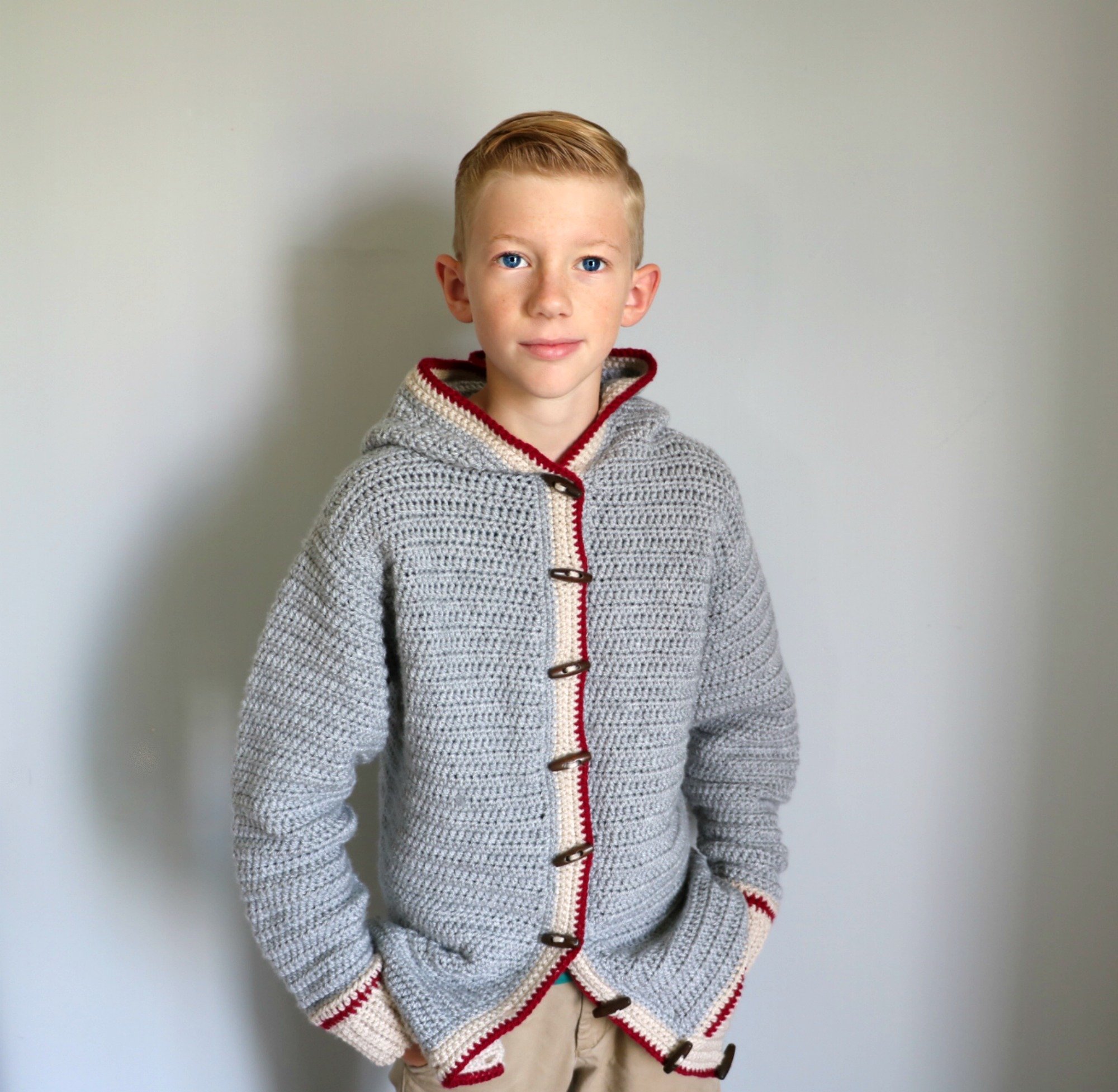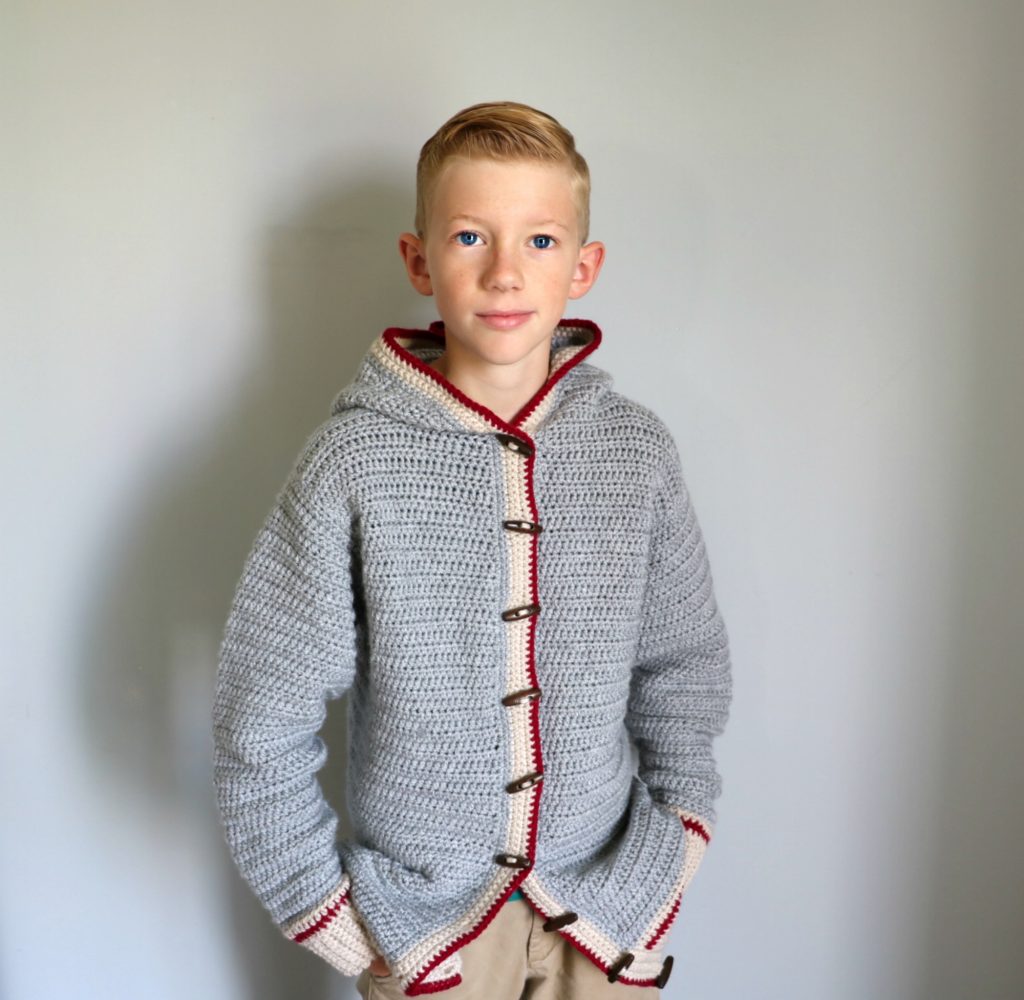 Sock monkey crochet socks are the perfect knee-high socks to keep you warm and cozy!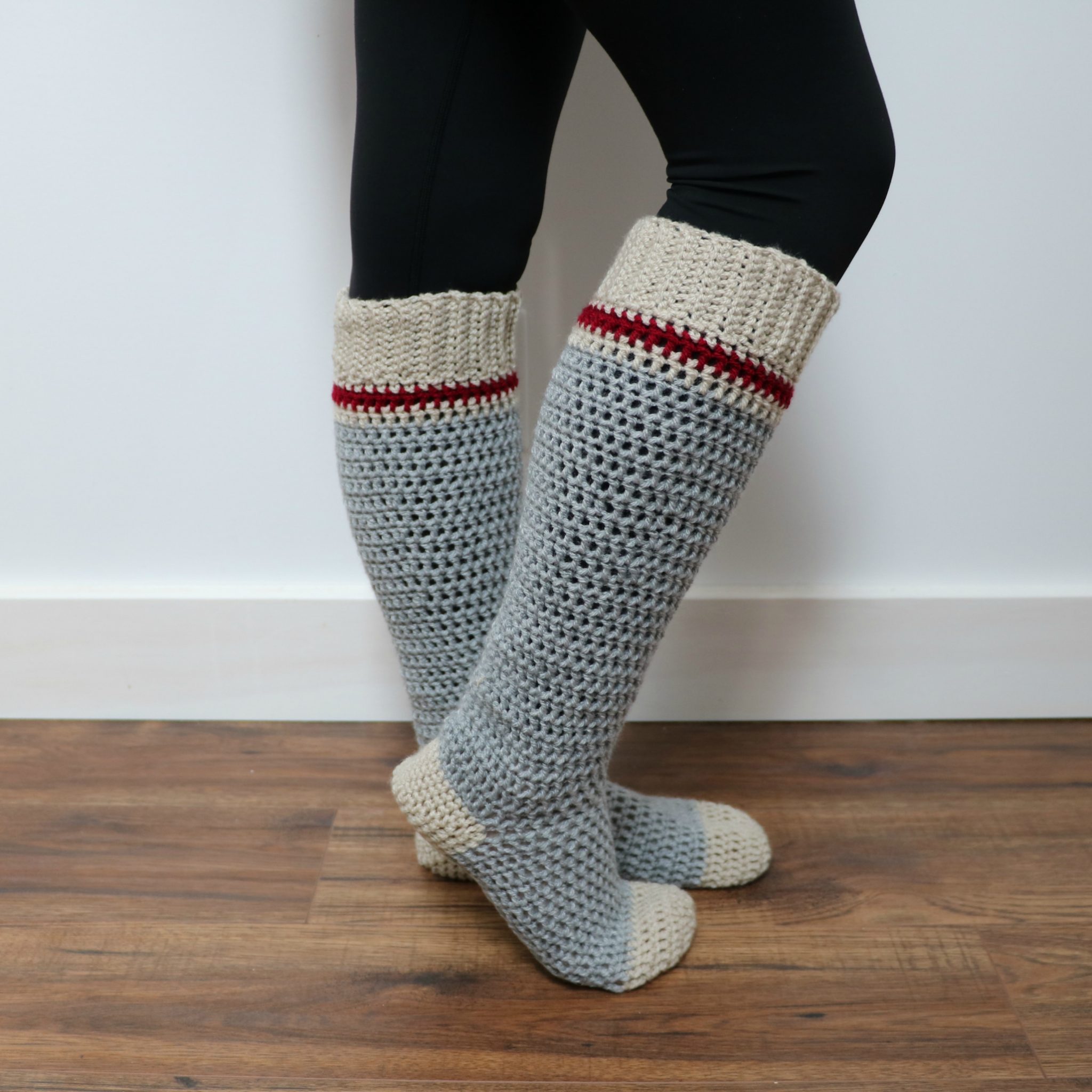 If you're not into wearing the face and tail just leave them off for a stylish warm crochet cardigan. Don't be intimidated if you haven't yet made a crochet sweater hoodie. Because I've used basic stitches with only some shaping to the hood. I've also included an assembly sewing tutorial in the crochet pattern just in case you are confused. There's really nothing like a handmade cozy warm crochet sweater!

Furthermore, Our adult sock monkey crochet sweater is a nice relaxed cozy fit with toggle-style buttons.
Grab some Toggle Buttons FROM ETSY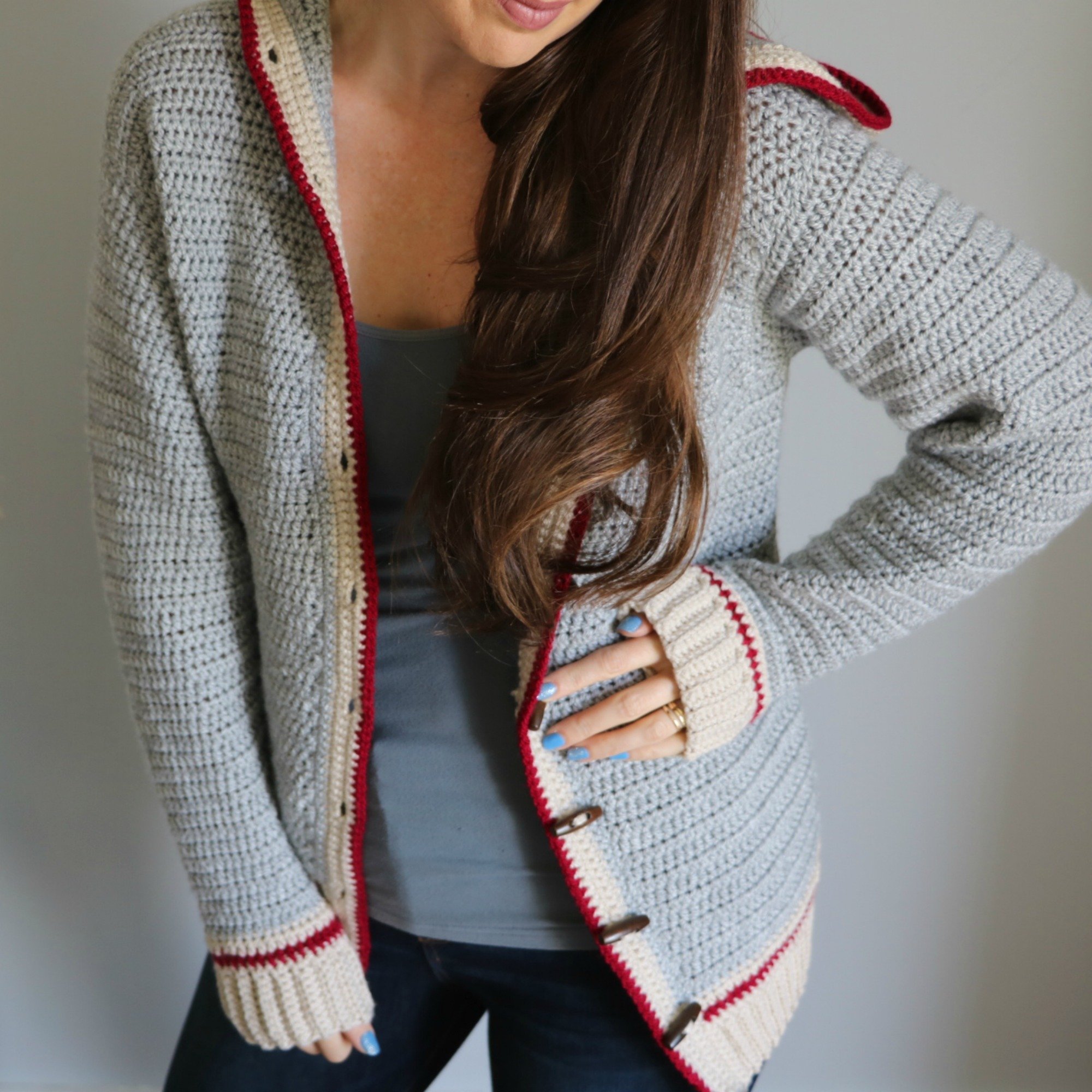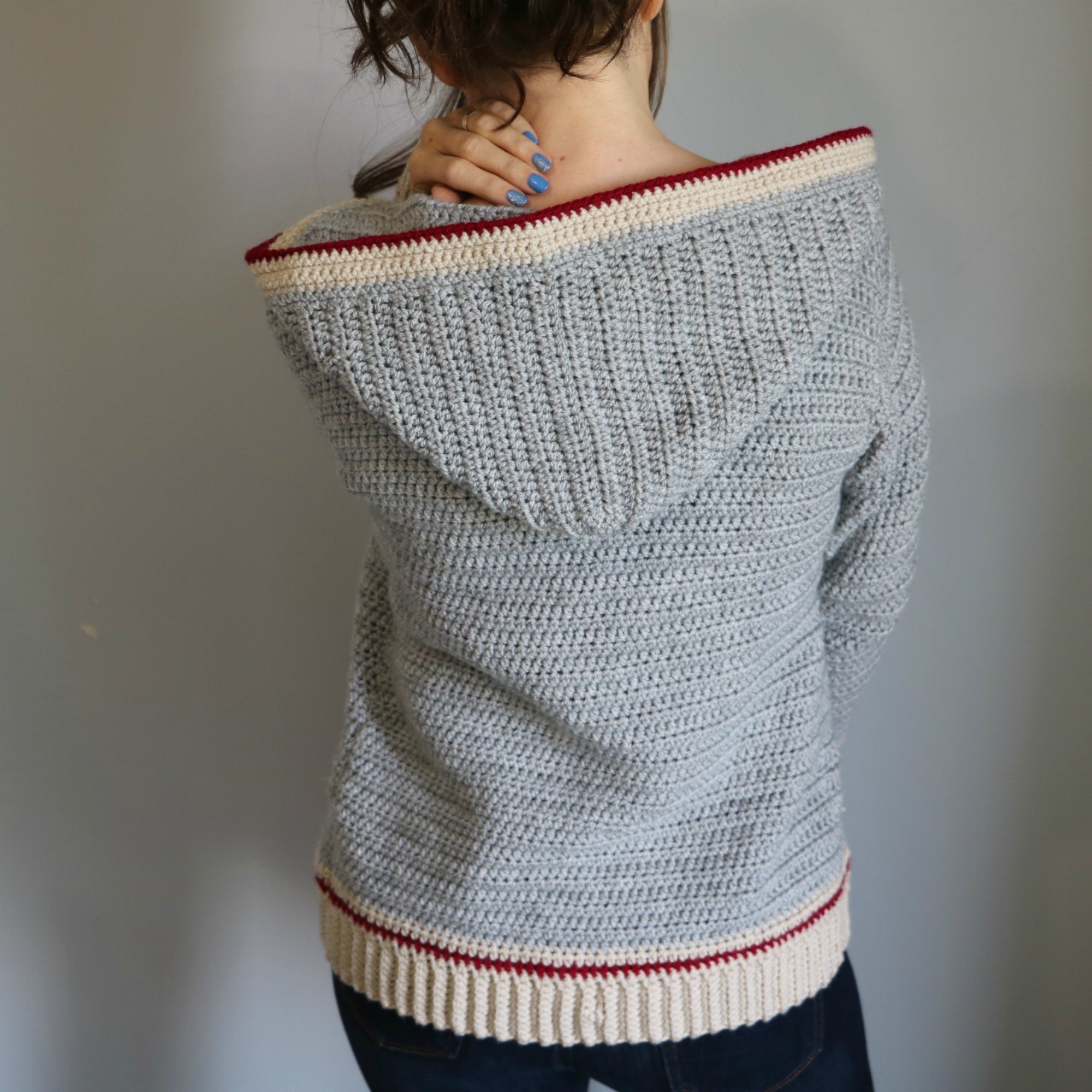 Yarn Requirements
So let's get down to the nitty-gritty! I've made this pattern in Sprightly Yarns Acrylic Worsted. Super affordable and soft. Due to Bluprint closing, I recommend Brava worsted as an affordable alternative. You can purchase it HERE.
Hoodie: XS (S, M, L, XL, 2XL)
Shown in Size S in Silver Grey (MC), Suede (A), Crimson (B).
Women MC 6 6 7 8 8 9
Men MC 7 7 8 9 9 10
A 222222 B 111111
Adult's Socks: XS 4-5 (S 6-7, M 8-9, L 10-11 XL 12-13)
Shown in size Medium. Use remaining A and B yarn from hoodie.
XS S M L XL
MC 2 2 2 2 2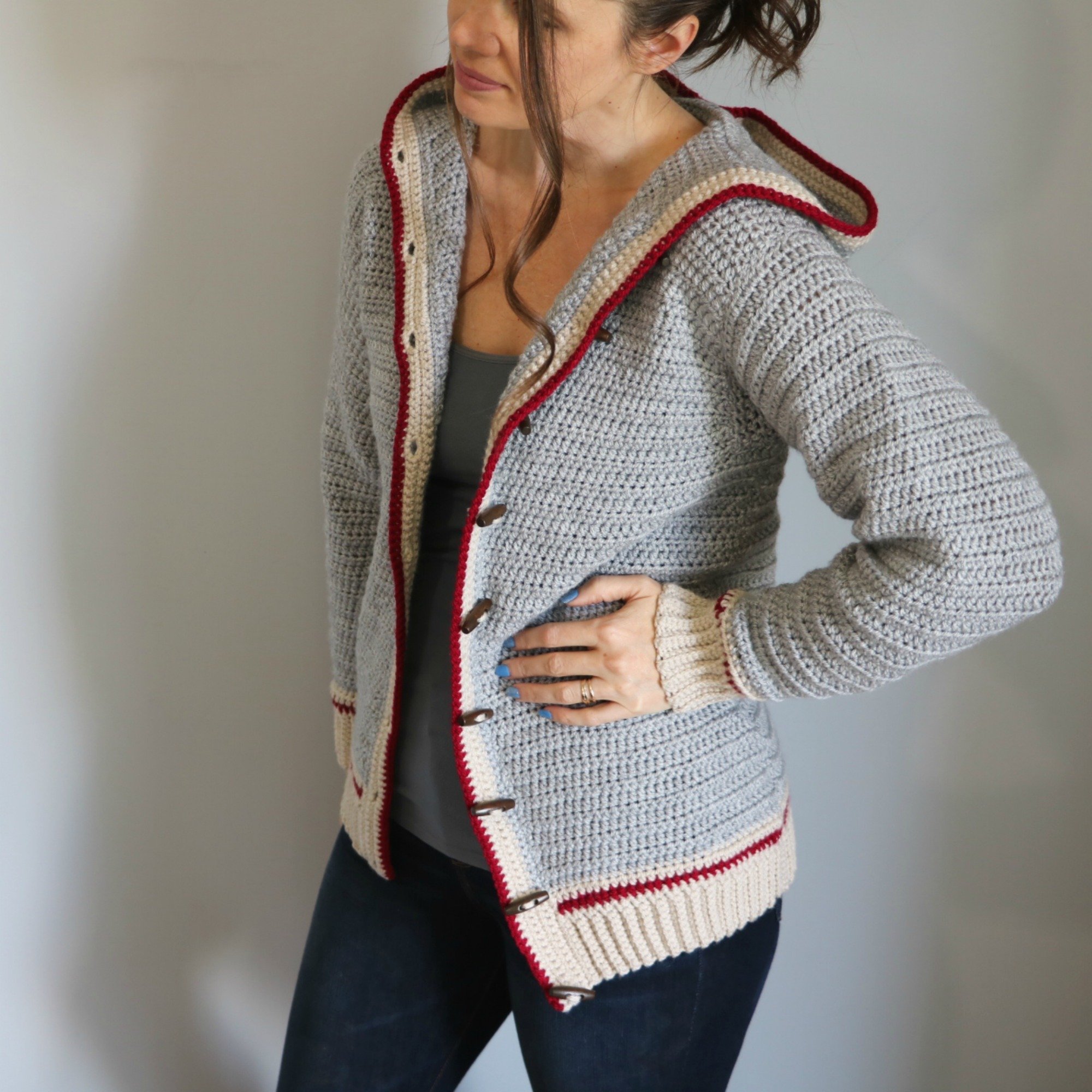 If you purchase both patterns save 50% off the second pattern. Etsy you can purchase the Set. The links are below!
Ravelry
Purchase the Adult Sock Monkey Crochet Pattern HERE
Children's Sock Monkey Crochet Pattern HERE
Etsy
Purchase the Set HERE
I Can't wait to see all your cute Adult Sock Monkey Hoodies!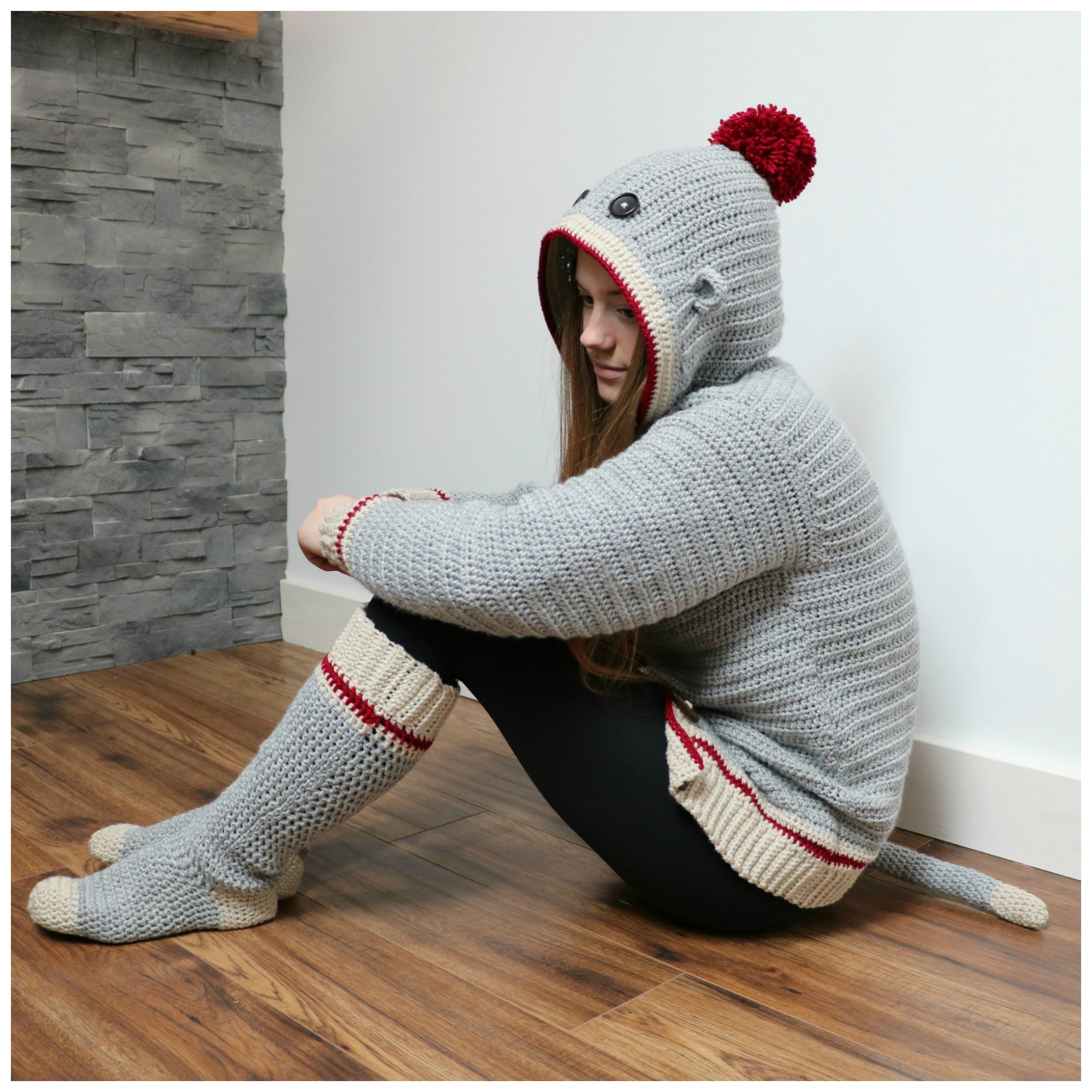 If you love our adult sock monkey pattern you might also love our child size Sock Monkey Hoodie and our child size Crochet Lion Hoodie
Please share and Pin! Follow us on Pinterest HERE
Happy Hooking MJ
*This post contains affiliate links at no cost to you! Read our Privacy Policy Below!